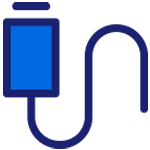 We offer a full range of structured cabling services. UTP Cabling Category 5e, 6 and 6A copper solutions, multimode and single mode fiber optic systems, horizontal cabling systems, backbone distribution systems, horizontal and backbone cabling pathway systems and more.
Network cabling services include
Customized support
Experts available. Give us a call, tell us what you need and we will be more than glad to help you.
Testing and certifications
Once our job is done, we will be testing the installation to make sure everything is going as planned.
Extended Warranties
A prolonged warranty offered in addition to the standard warranty on installations